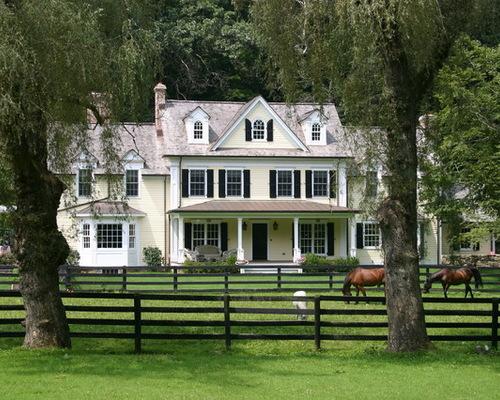 Hilary grew up in Upstate New York. Her Mom Rosemary loved buying and selling investment properties and Hilary would often tag along watching and learning! Following graduation from Syracuse University in 1992 where she was a proud member of the Equestrian Team, she embarked on a career in software training where she was lucky enough to travel throughout the US and Europe working for Fortune 500 Companies.
The Real Estate Bug called her back to the family business and she became a licensed Real Estate Agent in 2002. Hilary and her husband Mike have enjoyed rehabbing homes throughout the years as part of Hilary's business. Hilary is excited to bring her knowledge and expertise to her beloved Kiawah Island where her family has had a home for the past 40 years.
Hilary's primary love is her family and friends-followed by a love of animals- most especially horses and dogs. Hilary's marketing strategy to sell your property is surpassed by none and she is very proud of her ability to help her clients find a home they most hoped for.
TESTIMONIALS:
Mary M. From Baltimore- Purchase of Roland Park Property-
I have never written a review for anyone or anything, but Hilary did such outstanding work for us that it's a pleasure to have this chance to recommend her to others. From the moment we started working with her, she was incredibly diligent and determined when it came to identifying properties that met our needs. She was so organized--sending us comps along with new listings so that we could efficiently determine relative value. She was ready to meet us at moment's notice. And she ultimately helped us find the perfect house. Perhaps best of all, she does this all with the gentlest, no-pressure touch. A person of warmth and integrity. Mary M. Baltimore
Thia M. - Sale of Town Home and Purchase of Horse Property-
Working with Hilary to find "my little piece of paradise" was the best experience I've ever had purchasing a home. As a fellow horsewoman, Hilary innately understood what I was looking for and searched extensively to find just the right property where I could bring my horses home. We visited several possible properties, but when I pulled down the lane of this one I now call home, I knew she'd found it. It was exciting to talk about the potential of the property with someone who truly understood the vision. Having found the perfect property, getting to closing was an adventure - the property was a VA foreclosure - and Hilary was there every step of the way smoothly navigating any obstacles. Furthermore, in order to make the purchase possible, I had to sell my current home in a VERY short timeframe...Hilary, always steadfast and unflappable made it happen! A Grand Champion in my book, Hilary made the entire venture a marvelous trail ride!
Kate and Tom- Relocation from Massachussettes/ Purchase of Horse Property
"Hilary hunted high and low to help us find our dream horse property. I never thought I'd be able to find a property like this of our own. She went above and beyond the call of duty and stuck with us every step of the way."
Caroline and Alex- Sale of Rodgers Forge Town Home/Purchase in Ruxton
"Exceptional service from start to closing. We highly recommend Hilary!!"
See More Testimonials on "Reviews" Page
TEXT OR CALL HILARY AT 843-513-9337
OR EMAIL AT Hilary.MahoneyBeam@AkersEllis.com
Kiawah Island
Seabrook Island
Briars Creek
Johns Island
Charleston